Unique and handmade Jewelry
Jewelry with enamel fascinates with its elegance and beauty. The variety of colors and shades with which such decorations can be painted, allows you to create unique products that emphasize your personality.
Jewelry enamel is, in fact, a glass alloy. It can be more fusible or less, of different colors and different types of application. The composition of the alloy includes a solution of silica and other oxides, and to create a color using nickel, cobalt, zinc oxide. Enamel at all times was famous for its resistance to environmental influences and strength
Our jewelry workshop is focused on a long-forgotten technique – hot cloisonne enamel.
Back in ancient Egypt and Byzantium jewelers used cloisonne enamel in their work. in our jewelry workshop works a group of wonderful jewelers and artists, who make an ancient technique come to reality.
Work with enamel was and remains technically complex, therefore jewelry with enamel has always been valued very much more than jewelery with precious stones! After all, how the decoration with enamel will look, mainly depends on the skill of the jeweler. The author of many of our work by Natia Malazonia, a talented and versatile artist.Author of works in a singl copy , we present you with products of author`s works.
Our company is in the jewelry market for over 2 years.
During those years our jewelers and artists have improved processing and polishing techniques and created many beautiful sets of jewelry.
Our work is protected by a trademark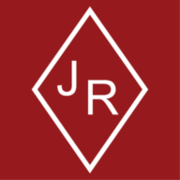 On our website we present you the smallest part of our work, the smallest part of what we can do.